The INCLUDE Club at the University of Alabama at Huntsville (UAH), part of the University of Alabama system, recently celebrated its third anniversary of fostering diversity and cultural exchange on the campus of the UAH.
The abbreviation "INCLUDE" stands for Inclusion of Culture through Language, Understanding, Diversity & Education (INCLUDE). The student organization is advised by UAH College of Education (CoE) faculty member Dr. Hamsa Mahafza.
"Learning beyond the classroom provides meaningful opportunities for students to apply what they've learned about diversity in real-world settings," says Dr. Mahafza. "In addition to expanding their knowledge of diversity, INCLUDE helps students develop interpersonal, networking, collaborative learning and leadership skills."
The club is run by College of Education undergraduates and alumni.
"For me, the INCLUDE Club is a way to end color-blind ideals and learn that we thrive not in spite of diversity, but because of it," says education student Jyrah Campbell. "When it comes to the path of fairness and understanding, we all have room to grow. And that's what INCLUDE gives me the opportunity to do!
College of Education alumnus Cheyenne Bonner says INCLUDE offers the opportunity to step out of your comfort zone and make valuable new connections. "INCLUDE is a great way to connect with other students and build meaningful relationships while celebrating diversity and the strengths found in differences. Being a student leader is a great way to step out of your comfort zone and meet new people while celebrating and upholding the core values ​​of the INCLUDE Club. »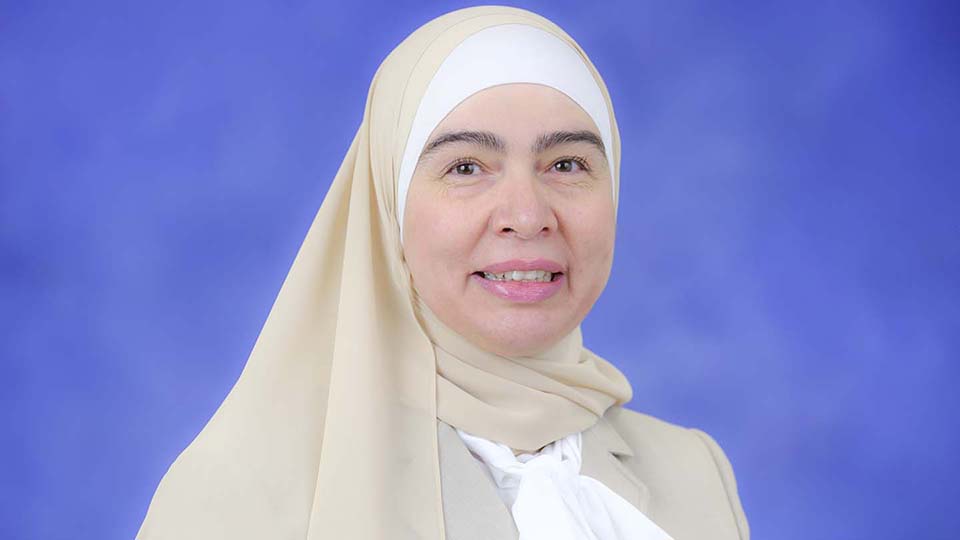 Michael Mercier | UAH
The club's mission is to provide a platform for diversity and multiculturalism, with the aim of promoting cultural/linguistic awareness and responsiveness in education, as well as improving service and involvement. community.
"The idea of ​​the club is to promote diversity, peace, respect and tolerance towards other cultures," notes Dr Mahafza. "Having a club like this is a great way to do that, especially when working in education."
INCLUDE has been influential since its inception. Over the past three years, its members have demonstrated research and leadership skills through collaboration and active participation in numerous inclusive service projects.
"INCLUDE offers a way to spread joy and kindness on campus," says student Claire Dieselberg. "With its welcoming and inclusive attitude, this club has definitely made a difference at UAH. As someone who has always been passionate about learning other cultures and languages, the INCLUDE club has been a great way for me to participate to celebrating diversity. By putting myself out there and getting out of my comfort zone, I feel like I can learn a lot and grow as a person.
One of the main goals of the club is to provide a way to bridge the gap between different cultures by participating in and organizing activities and events that provide culturally and linguistically interesting educational experiences.
"Joining the INCLUDE Club gives me a sense of belonging on campus as well as valuable knowledge that will help me better serve my students as a teacher," says Lauren Gibbs. and cultures to ensure that all students receive what they need to succeed. INCLUDE provides fun ways to do this while playing a leadership role and learning strategies to use in the classroom.
In order to be culturally sensitive teachers, we must have a constant desire to grow as human beings and in our understanding of cultural differences.
Some of the events and activities supported by the student organization include annual harvest festivals and Thanksgiving celebrations; the College of Education Research Day; participation in the open house on the opportunities of research and creative experience of the welcome week (WOW) of the UAH; an international food fair at the UAH Salmon Library; a "Passport for Diversity" project that can be implemented in any school; the 10th Annual North Alabama International Festival; as well as performances by the club's own band INCLUDE.
"We participated in a fundraising competition," says Dr Mahafza. "We also helped collect travel-size personal hygiene products for the Downtown Rescue Mission and the North Alabama Coalition for the Homeless."
"To be culturally sensitive teachers, we must have a constant desire to grow as human beings and in our understanding of cultural differences," notes CoE student Mary Kathryn Rodgers. "We must never become complacent, as this frustrates the goals of multiculturalism. Being part of the INCLUDE club allows me to put theory into practice while developing close friendships. »
"I am very proud of my students," says Dr Mahafza. "Very proud of what we have done and their commitment. And the INCLUDE Club is really helping them develop leadership skills, and I can see growth where they're participating. I want them to enjoy it and find something they identify with, something they enjoy doing.
To learn more about the organization, visit the club's Facebook page at Spotlight on the INCLUDE Club Student Leader. For more information on club activities or to find out how you can get involved, contact [email protected].
As godmother and educational advisor to the club, Dr. Mahafza draws on her extensive experience in education. His current research focuses on service learning in teacher education, a form of experiential learning that involves linking service to academics. She was selected as a 2022 Friend of Languages ​​by the Alabama World Languages ​​Association (AWLA) and is also an academic advisor for Perpetua, the UAH Journal of Undergraduate Research. Her passion motivated her to write her first picture book for children, The Arab Cinderella and the Secret of the Woven Threads. "It's the book of my dreams," she says. "The Arab Cinderella is a strong and inspiring girl; she has her personality.
---